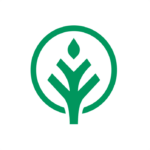 The Green Branch B.V.
Over het bedrijf
As a response to the climate crisis, many organizations are taking responsibility for their actions and reducing their greenhouse gas emissions to meet their climate targets. But what can be done about irreducible and unavoidable emissions? By purchasing carbon credits with The Green Branch, companies can voluntarily offset their emissions, effectively neutralizing their carbon footprint.
The Green Branch is a Netherlands-based project developer of nature-based solutions projects for the Voluntary Carbon Market through reforestation, land restoration, and conservation projects in Brazil. We restore land that has been degraded due to climate change and unsustainable agricultural practices.
Together with our international and local partners we develop project designs, implementation plans, management plans and long-term monitoring plans to restore and conserve nature through activities such planting of native tree species or improved land and grazing management.
The world is making historic climate-neutral commitments. Our carbon forestry projects are supported by companies across the globe that want to make a positive contribution towards ecosystem restoration and climate change.
Become a partner of The Green Branch and join our vision of empowering ecosystems for a better future and healthy planet. Visit our website www.thegreenbranch.nl or contact us today to learn more.
Company Video