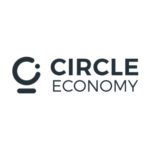 Stichting Circle Economy
Over het bedrijf
ABOUT CIRCLE ECONOMY
Circle Economy is an impact organisation combining research, tools, and advice for the greater good. We were founded to create prosperity for all within the limits of our planet. With nature as our mentor, we accelerate circularity. We help businesses, cities, and nations with data-powered roadmaps for change. We are an international team of excited experts based in Amsterdam.
PURPOSE
Earth, our home, needs to be healthy, safe, and just for generations to come. We harness the world's intelligence and collaborative drive to restore its balance. It can and must be done; we pave the way.
VISION
A circular economy meets the needs of people in harmony with nature. It designs out waste and pollution, keeps products and materials in use, and regenerates natural systems. It's a balancing act with nature as our mentor.
MISSION
We are a global impact organisation with an international team of passionate experts based in Amsterdam. We empower businesses, cities and nations with practical and scaleable solutions to put the circular economy into action.
Our vision is an economic system that ensures that the planet and all people can thrive. To avoid climate breakdown, our goal is to double global circularity by 2032. We do this by creating:
An Impact-Driven Data and Evidence Base;
Establishing metrics for assessing circularity that embraces ecological, economical, and social indicators
Promoting circular solutions, innovations, and initiatives that have a positive impact on ecology, economy, and society
Actionable and Practical Strategies;
Building capacity of stakeholders towards the implementation of circular strategies
Ensuring multi-stakeholder commitment—operational, financial, and political—towards the implementation of circular strategies
A Digital Environment to Scale Adoption;
Standardising and digitising the scan approach into products and tools
Facilitating access to tools and knowledge through open online platforms
OUR CULTURE
We are an international team of ambitious and highly driven (young) professionals who share the belief that the circular economy creates prosperity for all. We work in a lively and dynamic atmosphere in our open office space right in the heart of Amsterdam. At Circle Economy, we have a friendly and open team dynamic and a culture of getting things done while having fun.
Circle Economy welcomes applications from all qualified and eligible candidates regardless of sex, race, disability, age, sexual orientation, gender reassignment, religion or belief, marital status or pregnancy and maternity,as governed under our Gender Equality Plan. Circle Economy encourages our candidates to refrain from attaching their profile photos and gender details in their resumes to mitigate any potential subconscious bias.