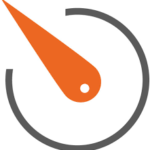 Impact Institute
Over het bedrijf
Unprecedented change is needed to create a world that enables every one of us, now and in the future, to live a fulfilling life with dignity. Conventions such as the SDGs, Paris Climate Agreement and Human Rights give us direction as to our goals. To realize these goals, an impact economy is needed: an economy in which work, entrepreneurship, innovation, and technology lead to a better world.
The mission of Impact Institute is to empower organizations and professionals to realize the impact economy. To do so, the Impact Institute creates the language and technology for an economy that serves the world. The language we need are open-source standards for impact measurement and valuation. To implement this language at scale, we work on technologies that can produce and transmit impact information at a radical higher level of accuracy and lower level of cost.
The Impact Institute is a social enterprise and a spin-off of True Price. True Price was founded in 2012 and has since developed various methods and tools to measure and monetize impact. In 2018, True Price decided it will focus fully on creating a platform that enables businesses and consumers to calculate and share the true price of the products they buy and make. All other activities of True Price related to impact measurement and valuation will be continued by the Impact Institute.